50 years ago today, on July 24th 1969, the Apollo 11 mission came to an end as Neil Armstrong, Buzz Aldrin, and Michael Collins descended back to Earth and landed in the Pacific Ocean after eight days in space and 21.5 hours on the Moon.
If you've been following along with celebrations of this momentous anniversary, then you're aware that not only have we been celebrating the past, but a bit of the present and a lot of the future as well. We are clearly cerebrating the past by using the spark of wonder and quest for adventure that got us to the Moon for the first time to ignite our determination to go back to the Moon and then to Mars. 
Looking back at the stepping stones of the Apollo missions, the 50th anniversary logo looks forward with the words "Next Giant Leap," indicating an interwoven focus on future missions as we celebrate 50 years since the first moon landing in 1969. Additionally, images of both the Moon and Mars are placed inside the two "O"s of Apollo.
Of the logo, NASA has stated, "Today, NASA is working to return astronauts to the Moon to test technologies and techniques for the next giant leaps – challenging missions to Mars and other destinations in deep space."
Also during the Apollo 50th anniversary week, NASA celebrated by sending three more astronauts to the ISS for a mission that will include experiments to improve human spaceflight in preparation for missions to the Moon and Mars. Astronauts Andrew Morgan, Alexander Skvortsov, and Luca Parmitano launched into space and boarded the ISS on the same day that we celebrated the Apollo 11 launch anniversary!
On July 19th, we looked to the future as NASA unveiled the logo for the Artemis Program: "Artemis, named after the twin sister of Apollo who is also the Goddess of the Moon and the hunt, encompasses all of our efforts to return humans to the Moon – which will prepare us and propel us on to Mars." The logo is full of symbolism which includes a red path that connects a crescent Earth with The Moon. While the Artemis program will take us back to The Moon, the red path indicates the preparatory status of the program as one that is a stepping stone to Mars.
By 2024 NASA plans to send the first woman and the next man to a part of the Moon we've never been to before: the south pole. "According to NASA, "With our goal of sending humans to Mars, Artemis is the first step to begin this next era of exploration."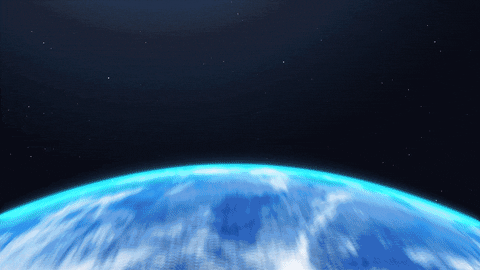 It is clear that with the Apollo 50th anniversary we are not just looking back at past achievements, but are looking forward with the same spirit of excitement, curiosity, and exploration that first got us to The Moon. Neil Armstrong may have taken "one small step" but we clearly have many more "giant leap[s]" ahead. 
Please reload