SpaceX Just Proved the First All-American Spacecraft is Ready to Carry Astronauts!
It's not often that Elon Musk gets emotional, but the seemingly flawless launch of Crew Dragon - his company's first spaceship built to fly astronauts - apparently ranks up there.
SpaceX launched its first Crew Dragon on a Falcon 9 rocket in a brilliant predawn liftoff this past Saturday (March 2), sending the spacecraft to the International Space Station alongside a dummy astronaut named Ripley, a stuffed Earth toy, and a few supplies for the station's three-person crew.
The mission, called Demo-1, is SpaceX's big chance to show it can build a crewed spaceship - something Musk has dreamed about since he founded the company in 2002.
"I'm a little emotionally exhausted," Musk said in a post-launch press conference. "It's super-stressful, but it worked, so far."
In fact, Crew Dragon's launch debut appears to be a stunning success. A smooth late-night countdown led to a dazzling liftoff as the Falcon 9 booster lit up the sky over the Kennedy Space Center. SpaceX is one of two companies with a NASA contract to fly astronauts to and from the ISS. The other company, Boeing, is developing its own CST-100 Starliner spacecraft to launch astronauts using Atlas V rockets.
However, the launch of the Crew Dragon aboard the Falcon 9 is much more than just the test of an impressive craft. It is the first all-American project, built by American engineers, designed for an all-American crew of astronauts, set to launch from American soil.
SpaceX has evolved beyond its small Falcon 1 rockets to pioneer reusable rockets and spacecraft for orbital flights. The company has built robotic Dragon cargo ships for NASA, upgraded its Falcon 9 boosters for maximum reusability, launched the most powerful rocket in the world, Falcon Heavy, and is developing a massive spacecraft (its Starship and Super Heavy) for passenger flights to the Moon and beyond.
"I really believe in the future of space, and I think it's important that we become a space-faring civilization and get out there among the stars," Musk said. "And I think that's one of the things that, you know, makes people excited about the future. We want the things that are in science fiction novels and movies not to be science fiction forever. We want them to be real one day."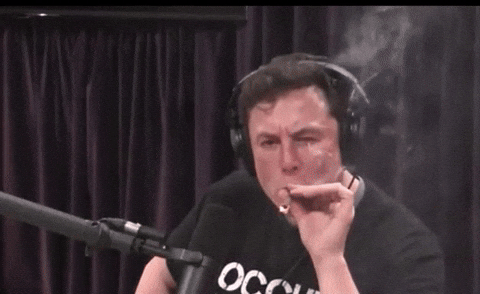 Musk said he was honored, and even "emotionally exhausted" that SpaceX was able to launch Crew Dragon from Pad 39A, the very same site that NASA's Apollo moon missions lifted off from in the 1960s and 1970s, and where the agency's final space shuttle mission took flight in 2011.
Thank you for choosing SkyFeed! Be sure to follow our Instagram @skyfeedblog and subscribe to
get the best of space exploration delivered to your inbox every week.
Source: This story was originally published on Space.com. We are republishing a lightly edited version on SkyFeed in light of interest on the subject. Tariq, Malik. "Elon Musk Was Emotionally Wrecked by SpaceX's 1st Crew Dragon Launch Success." Space.com. 2 March, 2019. Web article. Citation: Rovira, Lia N. "SpaceX Just Proved the First All-American Spacecraft is Ready to Carry Astronauts!" SkyFeed. 4 March, 2019. Web article.